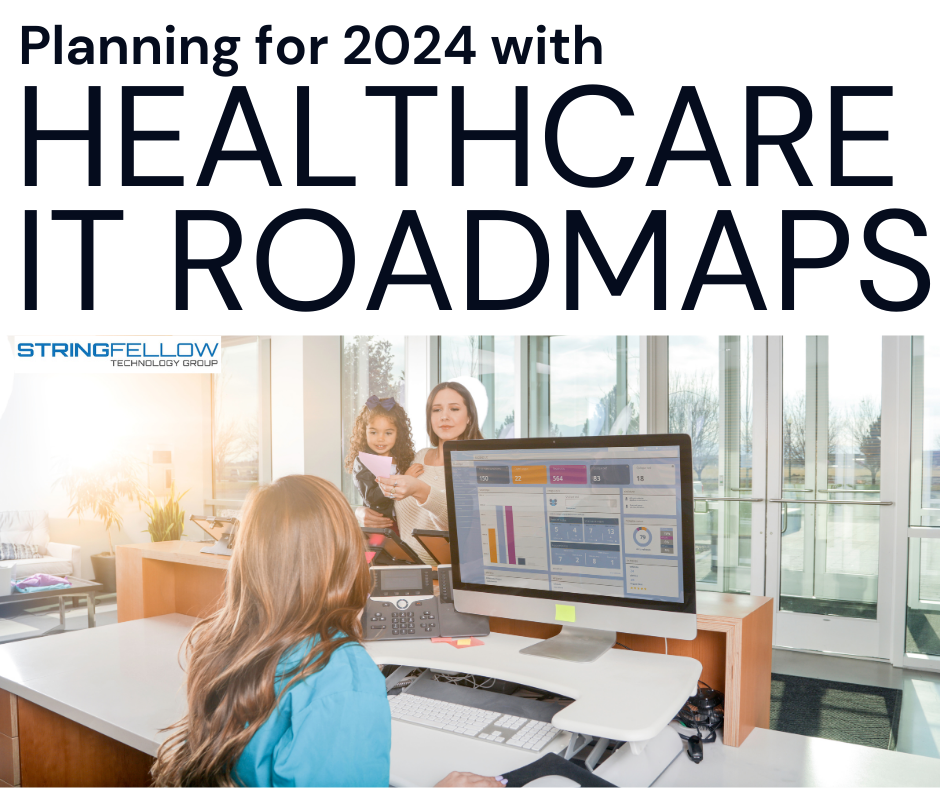 Why build a healthcare IT roadmap? Why do groups plan for IT growth and success and what does that planning look like? What happens if I DON'T plan?
Join healthcare IT veterans Daniel Buchanan and Edward Stringfellow as they explore reasons for planning, strategic initiatives for 2024 and solutions designed to help grow your clinic group and keep your employees productive and secure across your entire business.
Key takeaways for participants include:
· Learn more about strategic planning
· Learn the pitfalls for not planning
· Learn ways we help groups grow and plan for the coming year
· Gain insight into what technical debt is and how it accrues (and who pays it!)
· Learn some short cuts for planning from veterans who have done it for years
And much more, join us via Teams or on LinkedIn to stay informed and up to date on what your clinic should be planning for 2024.

Follow us on LinkedIn to connect and stay informed.
Last Month's Webinar
For last month's webinar, check out this link for a recording and summary for a quick catch up.
What would you like to see? If you have any requests for content or ideas for future month themes or blog posts, please reach out and let us know at learnmore@stringfellow.com.