Stringfellow delivers comprehensive IT services to healthcare providers.
Stringfellow leverages expertise and friendly support to deliver secure, effective IT services. We simplify healthcare IT security and compliance so providers can focus on quality patient care.
Tired of dealing with your practice's technology when you should be providing care or improving operations?
Edward Stringfellow
Founder & CEO
Edward works with companies looking to work with real service partners and scale their internal technology systems.
Daniel Buchanan
vCIO and Sales Marketing Manager
Daniel is Stringfellow's Virtual Chief Information Officer. He leads the business strategy for IT and helps align technology goals with business goals.
Nick Sturgeon
Professional Services Manager
Nick focuses on ensuring that all company activities satisfy both business and customer needs, from the first sale to the last sale.
Anna Taylor
Admin and Finance Manager
Anna is a diligent and detail-oriented Admin and Finance Manager who excels at managing day-to-day operations and ensuring financial accuracy. Her strong communication skills and ability to multitask make her an asset to our team.
Get cost-effective outsourced IT services delivered by healthcare industry specialists
Since 2005, the experienced team at Stringfellow Technology Group has been simplifying and enhancing the IT of healthcare organizations just like yours. Utilizing our peerless knowledge of the healthcare industry and Microsoft 365 cloud solutions, we'll handle your cybersecurity, streamline your billing and EHR systems, make maintaining compliance easier, and much more. Our goal is to remove the burdens of managing and improving your IT so you can focus on your practice and patients.
Affiliations – Here are the organizations we are proud to be affiliated with:
Stringfellow has earned a reputation among healthcare organizations in the Southeast United States for affordable, knowledgeable, and effective IT services
What We Do for Your Healthcare Organization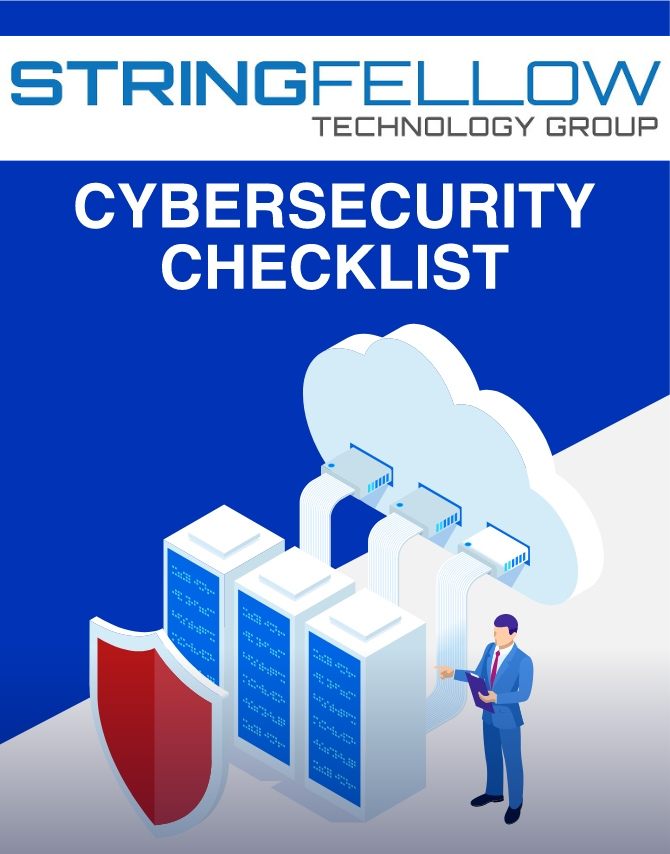 Not sure how secure your organization is? Want to know right now if you're safe from data breaches ?
Download our FREE Stringfellow Technology Group Cybersecurity Checklist to get a broad view of your data security status and zero in on any vulnerabilities.