Healthcare Technology Assessment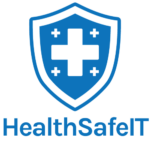 Sign up to book your technical risk assessment with a Stringfellow Technology Group dedicated Alignment Engineer.
We will reach out and be in contact with you for the next steps.
Through this process, we will evaluate several mission-critical aspects of your company's IT solution stack and recommend what's next and how to proceed.
We look forward to helping you identify issues with your technology setup and suggesting solutions.
Healthcare Technology Assessment