Due to the sensitive nature of their client's data and information, healthcare organizations are most likely to benefit from managed IT services than businesses in other industries.
Managing a complex IT infrastructure takes an incredible amount of dedication and expertise, which is exactly what an MSP (managed service provider) can do for you and your organization. From streamlining patient care and administrative processes to ensuring healthcare compliance and beyond, an MSP offers unique value for healthcare organizations. 
Let's take a closer look at what managed IT services include, why they are important, and what to look for in a service provider.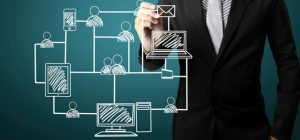 What are Managed IT Services? 
Managed services are tasks, jobs, or services that a third party typically handles. Companies that provide these types of services are known as managed service providers (MSPs). 
Typically, the services MSPs offer will vary depending on the provider you choose. Knowing this, it's important to know which managed services you need to be covered so you can select the correct provider for your business needs. 
A few examples of managed IT services that most MSPs provide include: 
Equipment Monitoring & Maintenance 

IT Systems Management

Remote Server Monitoring & Management

Network Monitoring

Data Backup

Disaster Recovery 

Business Continuity Planning & Management

Comprehensive Cybersecurity

Helpdesk 
But what exactly are the benefits of managed IT services?
How to pick the right MSP for your company | Stringfellow Technology Group | Nashville, TN
Why Managed IT Services are Important
The demand for managed services has skyrocketed in recent years. It is primarily due to the fact that organizations need access to the latest technology to maintain their competitive edge and sustain their continued growth. Still, many lack the IT budget or time to achieve these goals. 
Here are a few key benefits of utilizing managed IT services:
Focus on core business objectives

Seek the expertise needed

Keep costs low

Scalability

24/7 support

Security and compliance support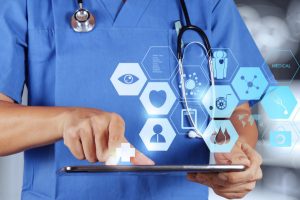 How Managed IT Services Benefit the Healthcare Industry 
As mentioned above, there are many benefits of outsourcing your IT needs to an MSP. 
Let's touch on some specific benefits healthcare organizations receive when working with a managed IT service provider. 
Boost Efficiency and Reduce Costs 
Typically, healthcare organizations don't have the time, resources, or budget needed to manage an extensive internal IT team. A managed IT service provider is the most cost-efficient way to effectively protect, support, and manage your healthcare IT infrastructure. 
Moreover, managed service providers can assist with business continuity planning, increasing uptime in case of a disaster and ensuring proper resource allocation. 
Protect Data 
Protecting your data is about more than just complying with regulations. Data breaches are a huge problem for organizations in any industry but especially in healthcare. 
A managed IT service provider can help reduce the risk of breaches by continually assessing your organization's networks and devices' security. What's more, an MSP can help identify current risks and how to navigate through them, as well as security awareness training. 
Improve Patient Care 
Hiring a managed IT service provider for your organization can provide your IT department with a great deal of relief. In return, healthcare providers are less stressed because they know their IT infrastructure is well-managed.
This peace of mind and continuity an MSP provides can transform the quality of patients' care.
Industry expertise matters when selecting a technology partner | Stringfellow Technology Group | Nashville, TN
What to Look for Managed IT Service Providers 
While we've mentioned some key capabilities any good managed services provider should be able to deliver on, here are a few additional value-adds a strong MSP can and should offer:  
Offer a flexible service model

Take a shared approach to managed services

Have a solid strategic relationship with either your solutions or cloud provider

Have a team of consultants available with round-the-clock support

Utilize remote monitoring and management for proactive maintenance

Have a solid backup and disaster recovery strategy

Have a reliable, single point of contact dedicated to your business

Have an established escalation path and provide a secondary contact

Work with your legal team to address compliance issues
A good MSP should be able to meet and exceed all of these qualifications.
If you have any questions or want to discuss how our managed IT support services would work for your business, you can request a consultation call us at (615)346-4190.