Technology is essential to every company's success in the modern business world. Today, a company's capacity to adapt and stay ahead is impacted by its technology team, whether internal or outsourced. This blog article will examine several technology leadership strategies and weigh the advantages and disadvantages of hiring technology staff internally versus externally.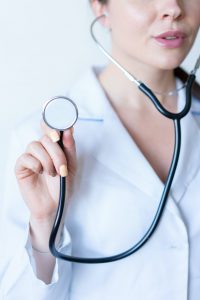 Do It Yourself (DIY) IT
The DIY approach to technology people might be a cost-effective answer for small businesses with limited resources. With this strategy, the business relies on a small group of staff members who are tech-savvy to do basic IT. For small businesses, the DIY method might be advantageous because it avoids the need for additional costs related to outsourcing technical employees. Small businesses may find that their technological requirements outpace their internal expertise. That leads to technical issues that hinder their capacity to do business.
Non-Professional Internal Staff
Another strategy is to delegate a smaller company's IT needs to a team member who is tech-savvy. This strategy can also save money, but it also has disadvantages. Technical problems and a higher risk of security breaches can result from a lack of formal education and experience. Additionally, having just one team member in charge of the organization's technology can hinder the ability of the business to address technology-related problems and keep up with technological changes.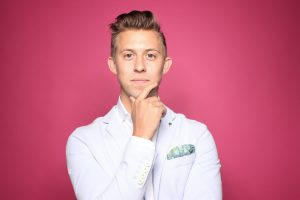 Small team or internal IT
Companies may discover as they expand that they require a specialized staff of IT personnel to manage their technological requirements. Companies can have a dedicated resource in charge of maintaining and updating their technological infrastructure thanks to this internal IT or small team method. This strategy calls on businesses to spend money on hiring and keeping a committed team as well as on the training and development of their IT staff.
Partner for IT Repair
A different strategy is to hire technology specialists from a broke/fix IT partner. This strategy works best for businesses that occasionally need technical support but do not need a full team of IT staff. The broke/fix strategy can save money, but it can also prolong downtime and make customers and staff more irritated when there are technological issues.
Managed Services Provider
Companies have the option to outsource their technology requirements to a business that specializes in managing key IT functionality thanks to managed services providers. This strategy can be helpful for businesses that wish to concentrate on their core competencies. But it also necessitates that businesses delegate their technology requirements to a third party. The company's industry and technological requirements could not be thoroughly understood by the managed services provider. That could result in misaligned solutions and restrictions on the company's agility.
IT Partnership
An IT partnership is the ideal option for businesses looking to lead in technology. In this strategy, the business teams up with a growth partner who is familiar with its sector. That partner has the industry focused processes to assist. This strategy gives businesses access to a committed group of IT professionals who are aware of their business's technological requirements and who can offer a strategic vision for its technological future.
Conclusion
In conclusion, a company's size, resources, and technological needs all affect how it approaches technology leadership. Companies can choose to use internal IT staff or the DIY method to insource their technology staff. Or, they can outsource it to a managed services provider or a partner that offers broke/fix IT services. The optimal strategy, though, is an IT partnership in which the business teams up with a growth partner. That partner should be knowledgeable about their sector with the right resources in place.
If you're wondering about the advantages and disadvantages of hiring technology staff internally versus externally, reach out and let's get in touch. We can help companies of the right size get the best support for their growing business.