What are your healthcare businesses technology goals for 2023? Here is a list of items you may consider for your multi-site clinic technology needs.
Implementing an electronic health record (EHR) system can assist a medical clinic. They do this by streamlining and improving the administration of patient medical records, appointments, and billing. Surely by now your clinics have made the leap to digital, but I bet your system could benefit from some upgrades. There have been massive increases in the functionality of EHR systems, including the ability to automate a lot of repetitive actions and interoffice communication. Healthcare business technology should make your staffs lives easier and a good EHR will do that.
Here is a list of the best EHR systems out there
Telemedicine Platform
With the use of telemedicine technology, healthcare professionals can provide patients virtual appointments, which can be particularly helpful for follow-up visits, prescription renewals, and consultations. This requires a bit more of a heavier lift, but telemedicine increases your clinic's footprint by leaps and bounds. You can go from serving a local community to serving a state-wide or even regional community.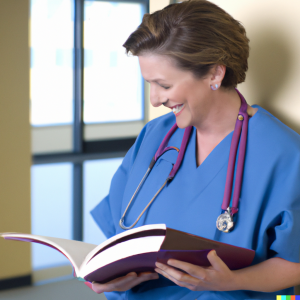 Patient Portal
This is an online platform for patients to access their medical records, make appointments, and contact their healthcare providers is provided through a patient portal. Everyone wants to make it easier to pay their bill, right? No one wants to take phone calls just taking payment. Patients expect to pay online now, so make it easier for them to pay you! Income should be an important part of your healthcare business technology.
Here are some popular patient portals for multi-site clinics
Clinical decision support
Based on a patient's medical history and present symptoms, clinical decision support tools can be useful. These systems offer healthcare professionals real-time advice and recommendations using AI and machine learning. AI tools are currently being trained on images of diseased organs for instance and learning to detect images in an automated way. This probably won't replace a physician, but it might make sorting through large swaths of data much easier on support staff to get meaningful analysis.
If you want to consider using clinical decision support, check out this article from Nature with an overview of the technology.

Security and Data Privacy
It is crucial for every healthcare company to protect patient data. To guarantee the security and privacy of patient information, it is essential to implement robust security measures and adhere to data privacy laws like HIPAA. Your technology should help protect patient data by limiting access and sharing, categorizing data, and automatically stopping data breaches.
Stringfellow Technology Group specializes in security and compliance solutions for multi-site healthcare clinics, lets schedule a discovery call to see how we might be able to help!
Inventory and Supply Chain Management
Managing supplies and inventory well can make a medical clinic run more smoothly and successfully. This could entail putting in place a system for monitoring inventory levels, procuring supplies, and predicting future requirements. For example, RFID systems can track inventory usage based on waste alone, giving clinics guidelines on what to reorder.
Management of Human Resources
Technology may make HR processes like payroll, scheduling, and onboarding more efficient. This is something you're probably already doing, but there are still so many places for improvement, including HR portals for employees, automating time off requests and approvals (BambooHR) and using mobile apps to give employees easy access to company paycheck stubs and records (Paychex Flex). Check into this!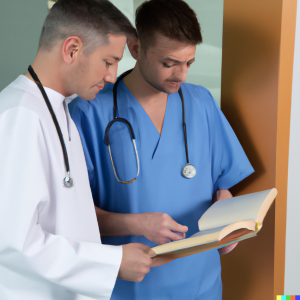 Marketing and Communication
With social media, email marketing, and patient education materials, technology can enhance communication and outreach to patients. This may not be a problem if you're already too busy. If you want to grow, you'll want to think in this direction!
Here are some physician specific healthcare site to find new patients and get your clinics out in the market!
I hope this list has been helpful, for more infomation or to contact us directly, give us a call at 1-615-346-4190 or learnmore@stringfellow.com. You can also schedule a discover call with us here to Learn More!