Acquisition Opportunities

Stringfellow acquired Tsaba Networks, taking over all Client relationships in the medical, transportation, and investment industries. This acquisition allowed the current owner to transition to a full time CIO position.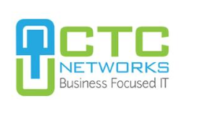 Stringfellow acquired CTC Networks in 2020. CTC was founded in 1993 and provides managed technology services to the healthcare, manufacturing, and life science industries. All CTC team members joined Stringfellow on November 1st, 2020. The acquisition allowed the current owner to transition to a full time vCIO role at Stringfellow and provide a higher level of strategy, planning, and support to their Clients.
GET BACK TO YOUR UNIQUE ABILITY!
Are you working in your best and highest use each day? Did you start your technology company to help others, only to find that you are spending more time "running a business" than providing the value you set out to deliver?
We are looking for owners that want to get back to their best and highest use. That can mean getting back to working directly with customers in a technical or sales role, starting another career, or realizing an exit that fairly values the business you have built and continues to provide opportunities for your current team members.
At Stringfellow, we have established a clear set of operational metrics, technical standards, and proven strategies that are helping our Clients succeed each day. We also want all our team members, at every level, to be working in their best and highest use. If you are interested in understanding how you can become part of our team, and get back to what you started your business for in the first place, please get in touch via the form below. All information and conversations will be held in strict confidence.
Our goal is to build on our established service delivery and operation model throughout the US. Our current focus is on the Southeast/Midwest markets. If you fit into the criteria below we would enjoy talking with you.
Revenues $500,000-$5M
Markets 600 miles or less from Nashville, TN
Business Age 3+ years in operation