Introduction
In the intricate landscape of healthcare, collaboration through outsourcing isn't just an option; it's a necessity. This article sheds light on under-the-radar outsourcing opportunities, with a special focus on managed IT services, to help your healthcare clinic excel.
The Overlooked Value of Outsourcing in Healthcare
Outsourcing is gaining momentum in healthcare for good reasons. Below are often overlooked but crucial areas where outsourcing can add value:
Billing and Coding: Simplify complex billing codes and expedite reimbursements by relying on specialized vendors.
Telemedicine Services: Partner with experts to provide seamless remote consultations.
Credential Verification: Save time and effort by outsourcing the verification of healthcare professionals' credentials.
Pharmaceuticals and Lab Services: Streamline operations and reduce costs by outsourcing pharmacy and lab work.
Human Resources: From talent acquisition to payroll, outsource HR functions to focus more on patient care.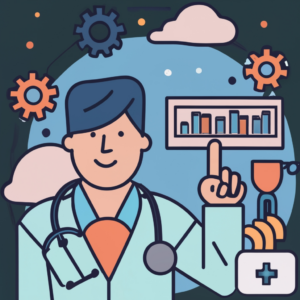 The Importance of Managed IT Services in Healthcare
Technology is the backbone of healthcare. Without a well-managed IT infrastructure, your clinic risks facing data breaches and compliance issues. This is why managed IT services from Stringfellow Technology Group are essential.
Here's why you should consider managed IT services:
Data Security: Protect sensitive patient information with robust cybersecurity measures.
Compliance: Remain compliant with healthcare regulations like HIPAA with the help of specialized IT services.
Scalability: As your clinic grows, scalable managed IT services can adapt to your needs.
Cost-Effectiveness: Budget better with fixed monthly rates for top-notch service.
24/7 Support: Healthcare doesn't clock out, and neither should your IT support.
Conclusion
Outsourcing is more than a business strategy; it's a necessity for healthcare clinics to remain competitive. Among the various functions you could outsource, managed IT services offered by Stringfellow Technology Group should be your top consideration.
We would love to connect with you and learn more about your specific challenges.

For Further Reading:
The High Stakes of Outsourcing in Healthcare – Mayo Clinic
Outsourcing in Healthcare: Streamlining Operations for Enhanced Efficiency